In addition to manually applying Limits and Conditions to agreements, firms may set default Limits and Conditions which will be automatically applied to any newly initiated agreements.
Permissioning Users as Limits & Conditions Composers
Prior to applying Limits & Conditions defaults to parties, users must be permissioned as Limits & Conditions Composers, which may be completed by Party Admins, detailed here.
Setting Default Limits & Conditions
1. Select Limits & Conditions> Set My Party Defaults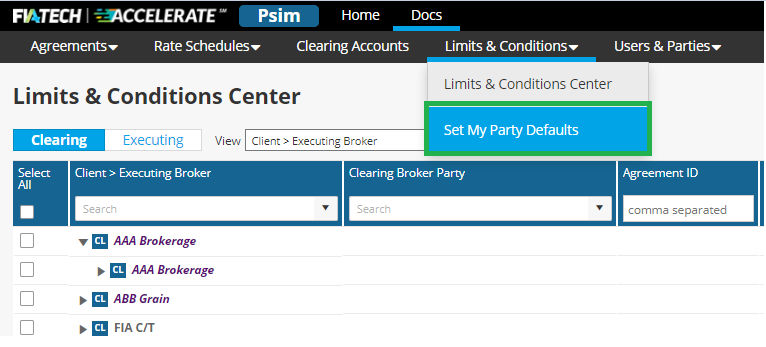 2. Users with permissions to compose limits for multiple parties will be directed to the Manage Parties search page. If the users is only permissioned to one party, the Manage Parties page will open for the permissioned party.
3. Select the "CB LIMITS & CONDITIONS DEFAULTS" tab: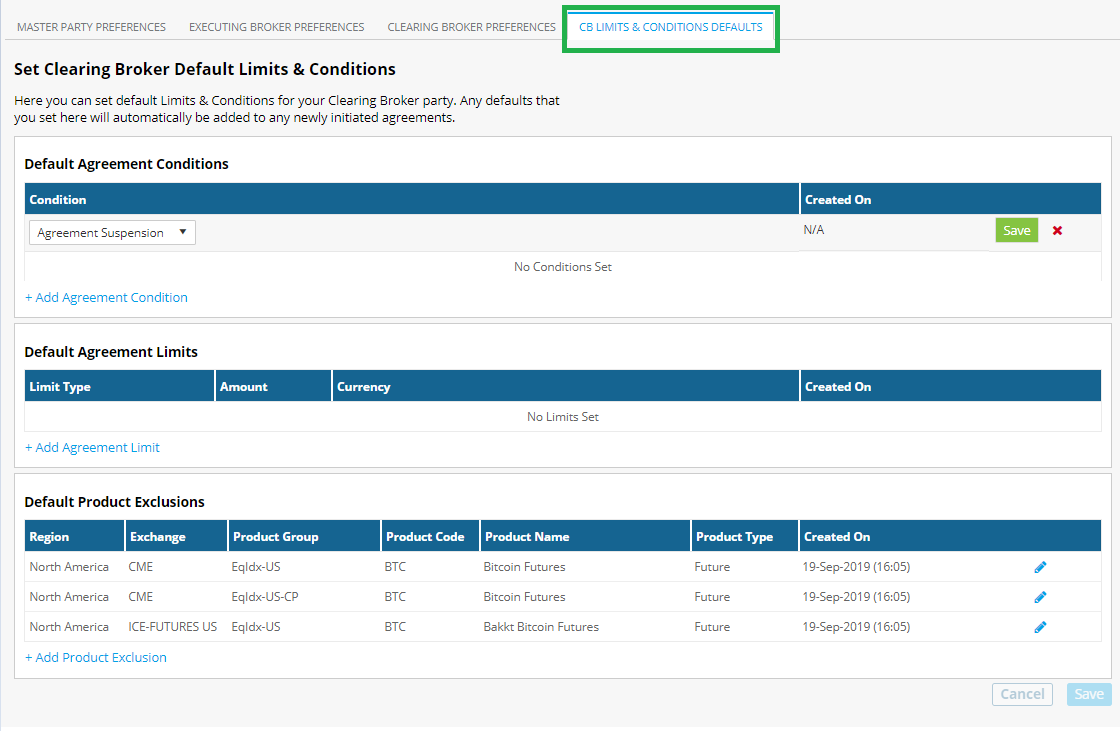 4. Enter and save any desired default Limits and Conditions, which will then be applied on new agreements going forward. Default behavior may be updated by editing existing defaults and saving.