Overview
The Legal Language of the Docs agreement can be modified by clicking the pencil icon (Lock & Edit) within the Legal Language Work Stream.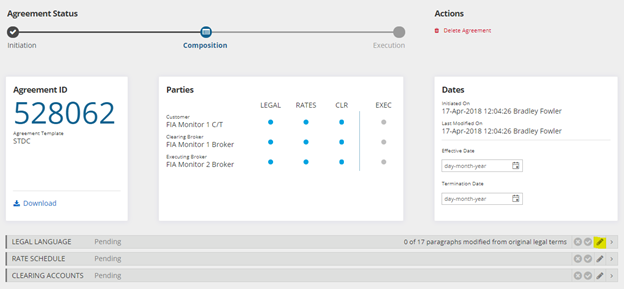 Select Agreement Template
Changes to the language are saved in the form of an Agreement Template.  The Agreement Templates will display in the Legal Language Library for use on future agreements.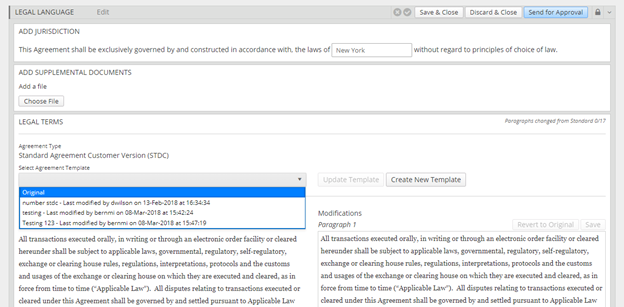 Overwrite Terms
Upon selecting the Agreement Template, a message will display detailing the updates to the terms.

Click "Yes, Overwrite Terms" to apply the template from the library.  The entire Legal Language section on the agreement will be replaced, not just a single paragraph.  All paragraphs that were modified in the library template will be designated as "Changed from Standard Template".