2023
*Note: "Settlement Month" is also known as "Settlement Cycle".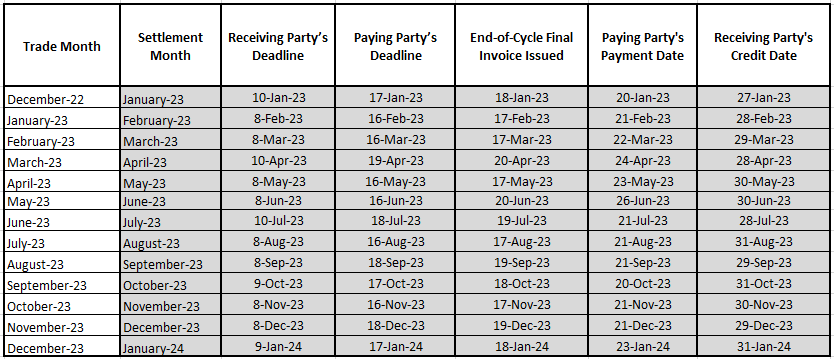 2022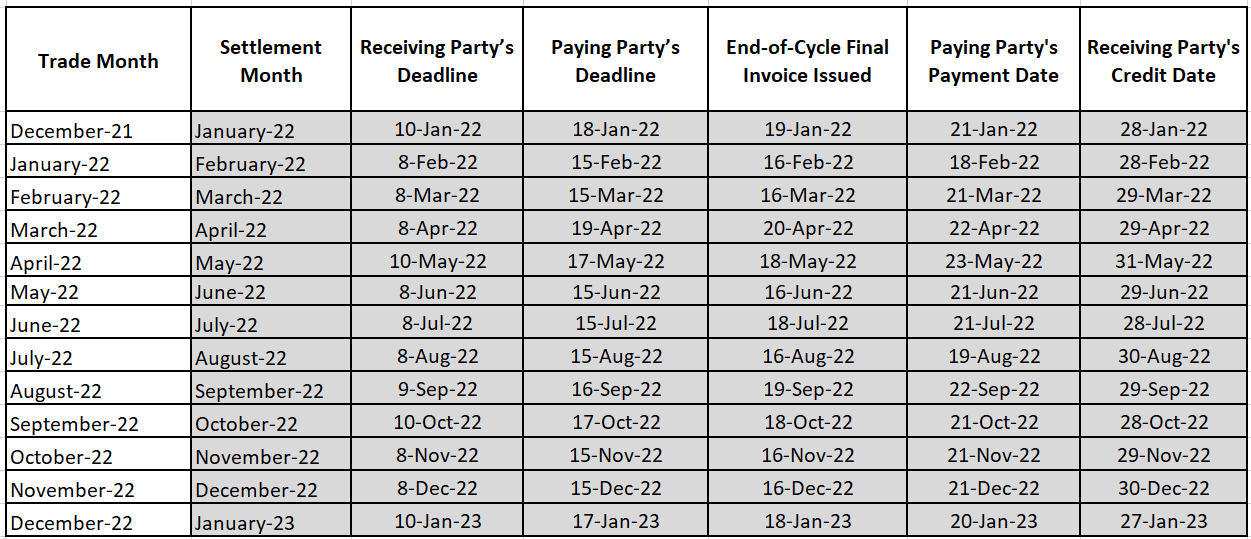 2021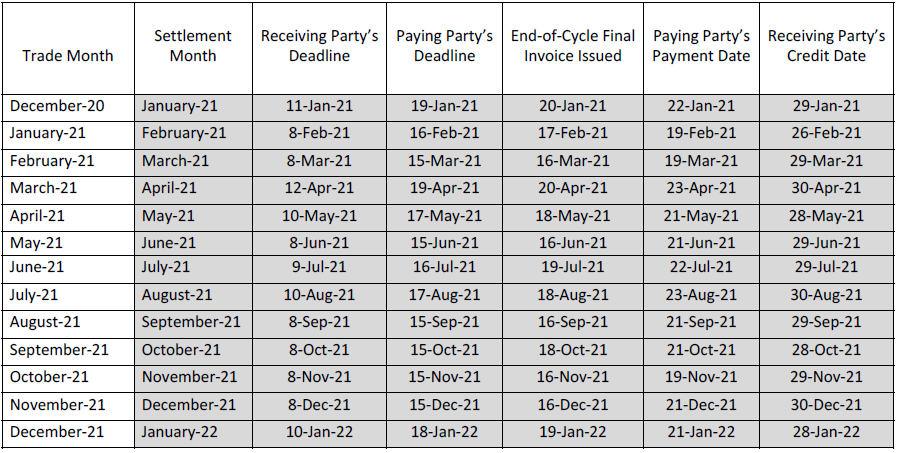 2020 (Updated Jun 2020)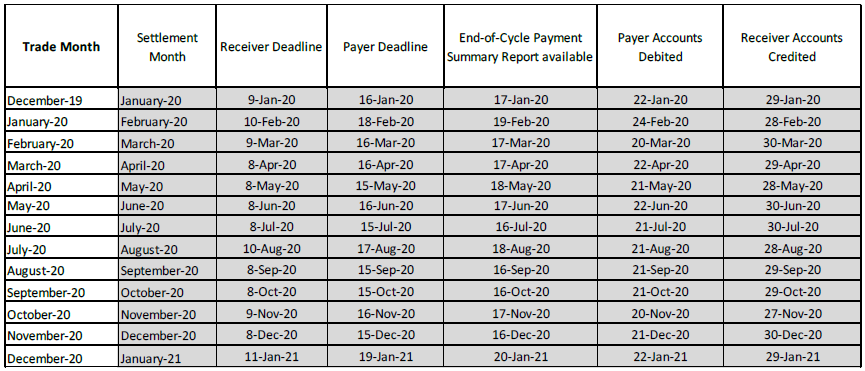 Where to access Settlement Calendar
The Settlement Calendar can be found in the footer of the Atlantis Dashboard.

Or

If you click on the Receiver or Payer Lock icon near the top of the Atlantis banner, it will direct you to the Settlement Calendar link as well.