The Accelerate Dashboard supports two widgets displaying statistics on Docs Agreement Execution - Docs Stats, and Docs Stats Over Time.  Both widgets include data captured over the preceding 6 months, and are updated on daily basis.  Each widget includes specific filters to target specific agreement subsets.
Docs Stats
The Docs Stats widget displays point-in-time details on agreement actions, based on filters for the following criteria:
Agreement Type
Party
Party Role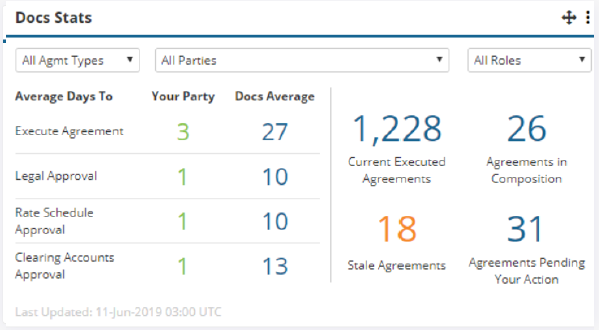 Docs Stats Over Time
The Docs Stats Over Time widget displays the average time in days to perform a specified action, for
agreements executed in the past 6 months, not including current month.
The widget supports filtering on a user's visible parties, and will display statistics for all roles performed by the party, based on the selected action:
Execution
Legal Language Approval
Rate Schedule Approval
Clearing Accounts Approval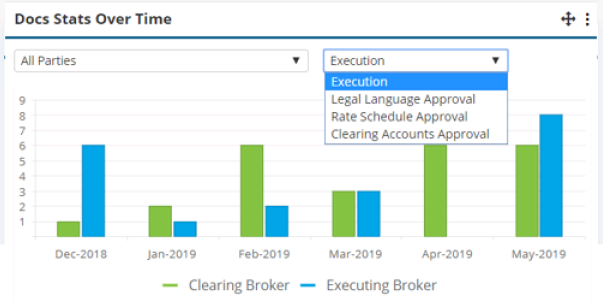 For additional details on the Dashboard itself, please review the following Accelerate articles:
Introduction to the Accelerate Dashboard