The Settlement by Trade Month widget is located on the FIA Tech Accelerate Dashboard page. It provides a visual representation of your settlement percentage compared to eligible trade percentage per month for both your Receivables and Payables in a selected time frame. The data present in the widget is pulled in real time from Atlantis, so you will always be seeing an up-to-date view of the information.
Utilizing this widget allows you to quickly see how efficient your firm is working on a monthly basis to clear trades in Atlantis.
Using the widget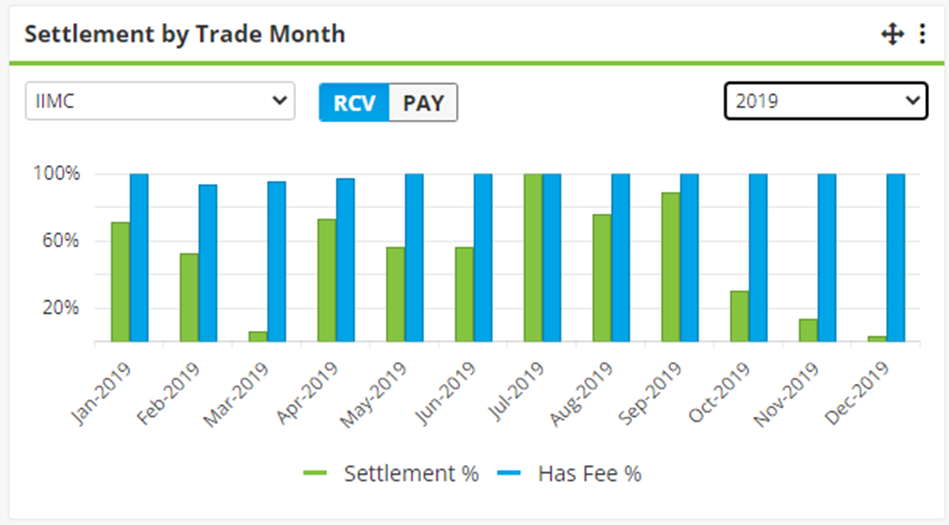 The widget displays a bar graph broken down by trade month over the course of a pre-selected time frame. Each month has a green column for "Settlement %" and a blue column for "Has Fee %".
Settlement % = The percentage of trades from the trade month that have settled
Has Fee % = The percentage of trades from the trade month that are able to settle (includes both settled and unsettled)
The widget has two toggles you can use to adjust the graph:
RCV|PAY = Toggle between views for your Receivables and Payables

Date = Adjust the date range of the data