If you have forgotten your FIA Tech User Hub password, use the Forgot your password? link on the FIA Tech User Hub shown in Figure 5 to access the password recovery function.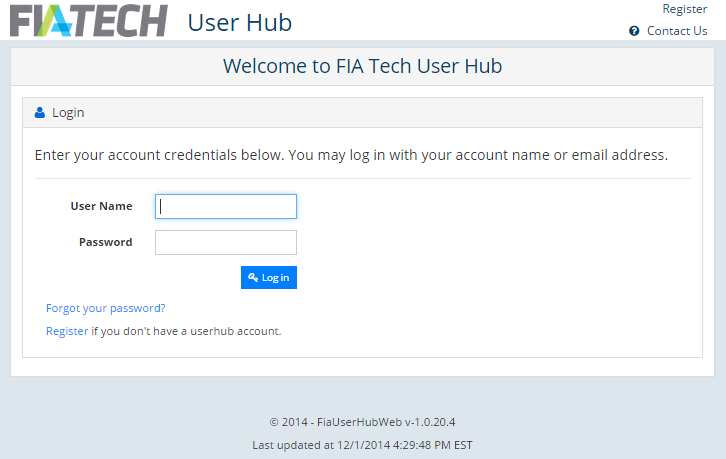 Figure 5
Click on the link to be directed to the Forgot Password screen as shown in Figure 6.

Enter your User Name or Email address in the User Name
Enter the CAPTCHA text shown in the graphic.
Click on the Continue button to execute your password recovery request.

Figure 6
After clicking on the Continue button, you will receive a confirmation of your request and be referred to your email for further instructions. See Figure 7.

Figure 7
Click on the link provided in the email message to create a new password as shown in Figure 8.
NOTE: The link in the email message invalid after 2 hours. Be sure to respond to the message by clicking on the link and creating a new password within 2 hours after you receive the message.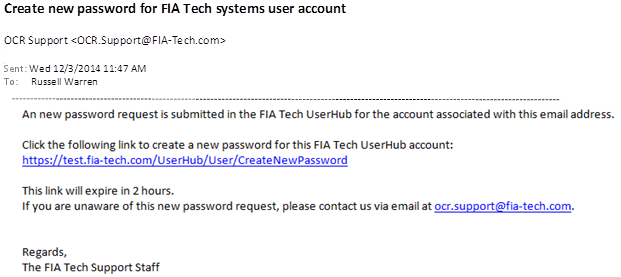 Figure 8
Enter your new password in the form provided.
Click Save to save your new password. See Figure 9.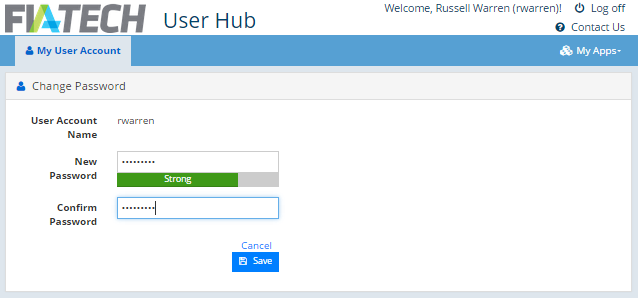 Figure 9
After saving your new password, you will be directed to the Login screen shown in Figure 10 and see a confirmation message stating that your password was successfully changed.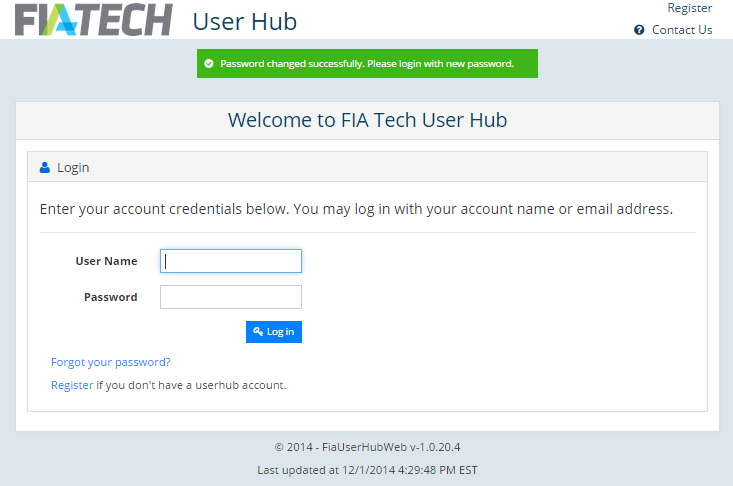 Figure 10
Use your new password to log in to the FIA Tech User Hub.