Overview
As of the 187 Release in Docs, all users from any firm that pays for storage can export an Executing Account Report to display all executing accounts listed on agreements. The Executing Account Report can be found in the 'Reports' dropdown menu on the Docs Search page after performing an agreement search.
Generating the Report
To generate the Executing Account Report, go to Docs> Documents> Search, and select the blue 'Search' button for a full Docs Agreement Report to display in the center grid. This will generate a report for ALL agreements that a user has party access to. The list can also be narrowed down by selecting any specific search criteria desired in the Docs GUA search section on the left side of the page (i.e. 'Agreement State' & a party name in a specific party role).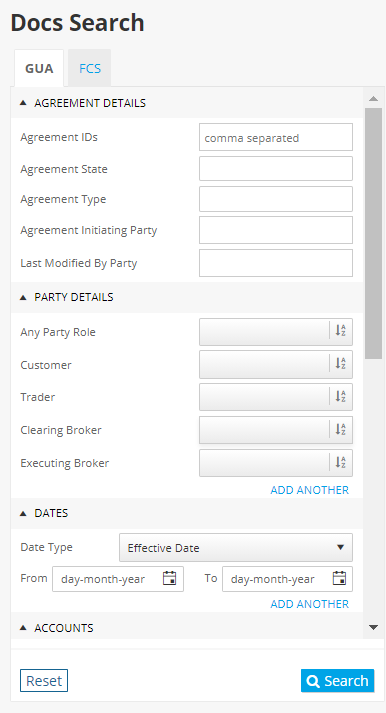 Once the Docs Agreement Search has been generated, the Executing Account Report may be run via the 'Reports' dropdown in the upper right corner of the page. When "Executing Accounts" is selected, a pop-up will show that the report has been added to the queue.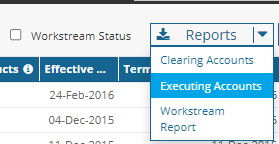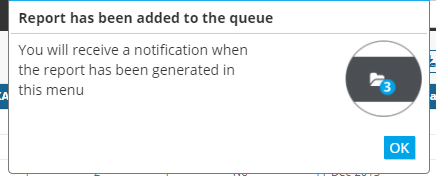 To download the report, select the folder icon at the top of the page next to the "Welcome" greeting. The most recent report will be at the top of the list. Use the download symbol to export the report in a XLSX file, which can be filtered as needed.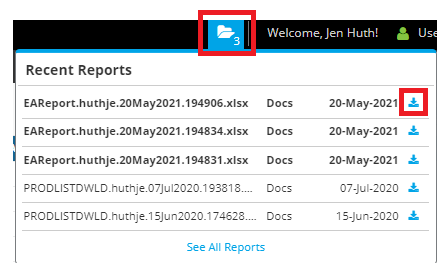 The following fields are included in the report download, with Column D listing the Executing Account:
Agreement ID

Agreement Type

Agreement State

Account ID (executing account ID)

Description

Effective Date

Expiration Date

Associated Rate Schedule

Executing Broker (or Dealer for EFP agreements)

Clearing Broker

Trader

Customer