Introduction
The Agreement Search page is accessed via the "Search Agreements" drop-down in the "Agreements" tab.  There are a number of search criteria available, including Agreement Details, Party Details, Dates, Accounts, and Rate Schedule.
Date Search
Docs users may search for agreements according to various "Date Types":
Effective Date
Execution Date
Initiated Date
Last Modified Date
Termination Date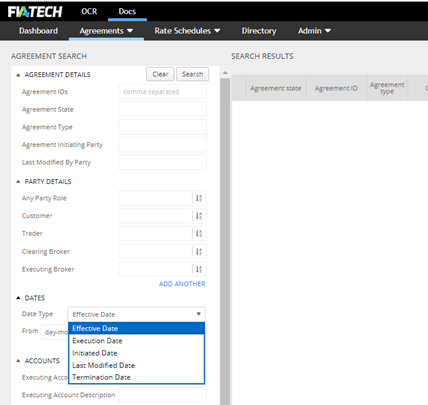 After selecting the Date Type, the date range is defined. The "From" and "To" dates are selected using the calendar tool. Once the dates are defined, the "Apply" button will be available to select.  Clicking "Reset" will remove the selections.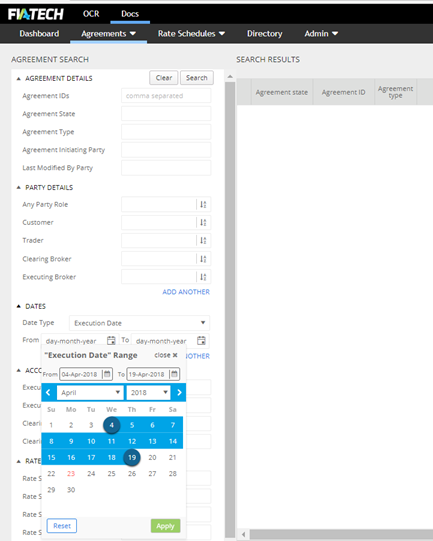 Upon selecting the date range for the selected Date Type, the user is able to click "Add Another" to include additional date filters.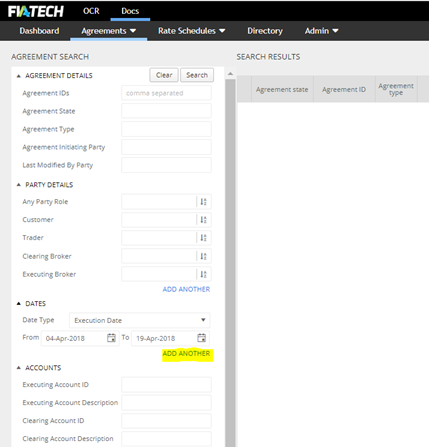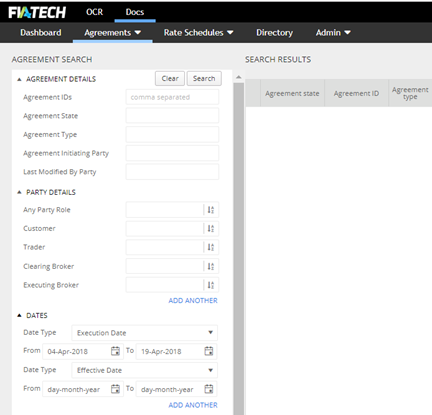 After the date search criteria has been added, click the "Search" button to display the results.  The results may be downloaded by clicking the "Download Search Results (CSV)" link.