Overview
In Docs, Agreement Preferences and Agreement Billing Details may be maintained by any Party Admin on the main party page.
Managing Agreement Preferences
To manage Agreement Preferences, party Admins may go to Docs>Users & Parties>Manage Parties and select the desired party to update. This will take you to the 'Manage Parties' page. Select 'Master Party Preferences' under the 'GUA Service' section on the left side of the page. This will show the 'Agreement Preferences' section, listing the number of approvers for each of the three workstreams, as well as the Final Approver. The system automatically defaults to one (1), but it can be changed to two (2) for any of the workstream approvals, as well as the final approval section of an agreement.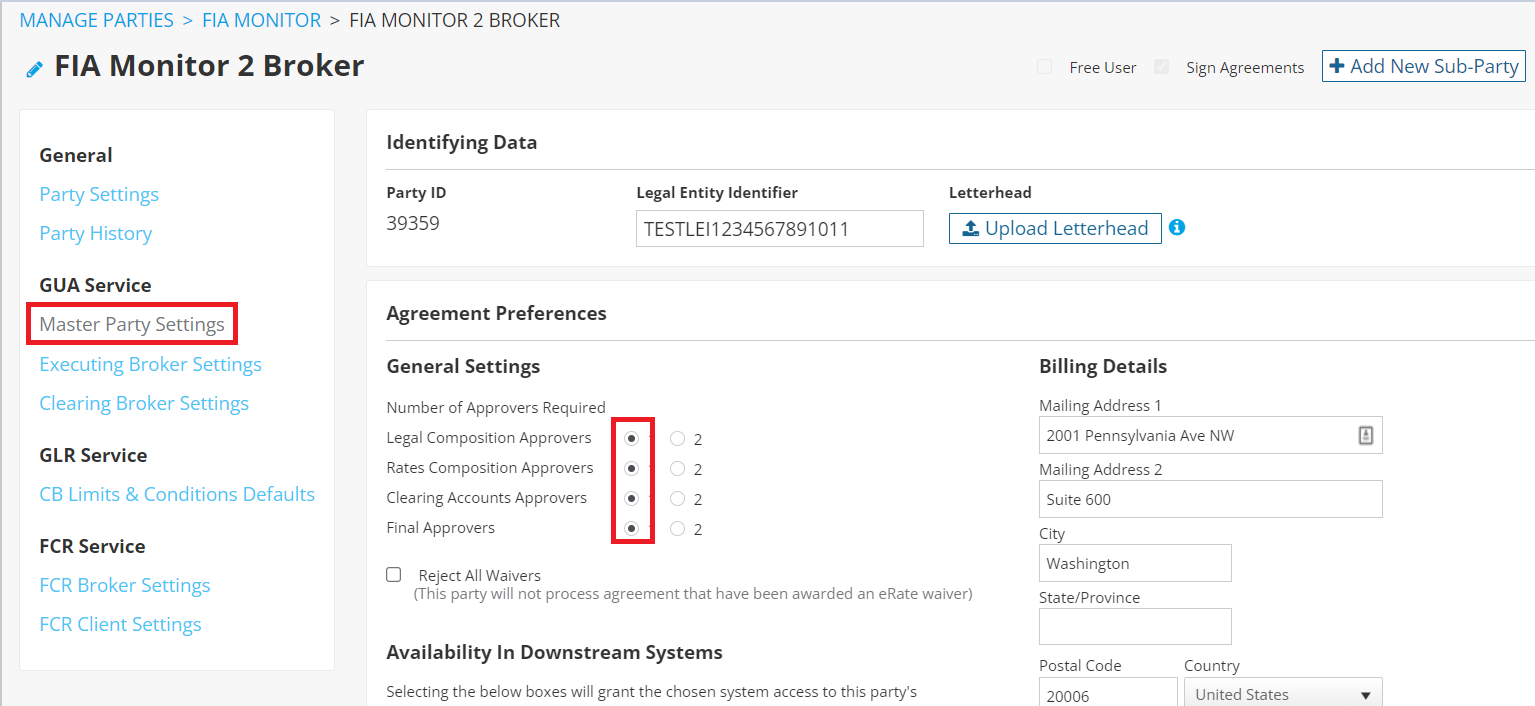 Additionally, settings for each role a party operates in may be changed by selecting the each role underneath 'Master Party Settings' and selecting the 'Override Master' toggle button to make the changes and save.

Managing Agreement Billing Details
The Agreement Billing Details can be found to the right of the Agreement Preferences. Mailing address details can be input here by any party Admin, as well as an e-mail address and an "Attention To" section.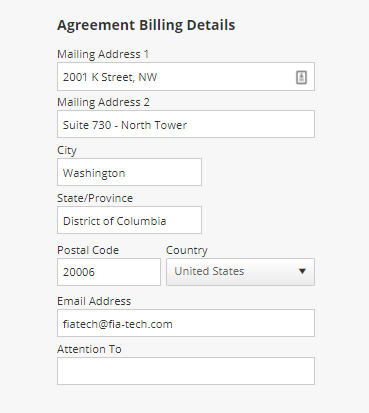 When these details are filled in on the Manage Parties page, they will appear on the PDF copy of the GUA in the Billing Details section.